Listen as Anna Sergunina takes you on her journey to becoming a Money Boss. Each episode provides great insight into how you can become a Money Boss too! Don't forget to subscribe, so you can stay current with the latest posts.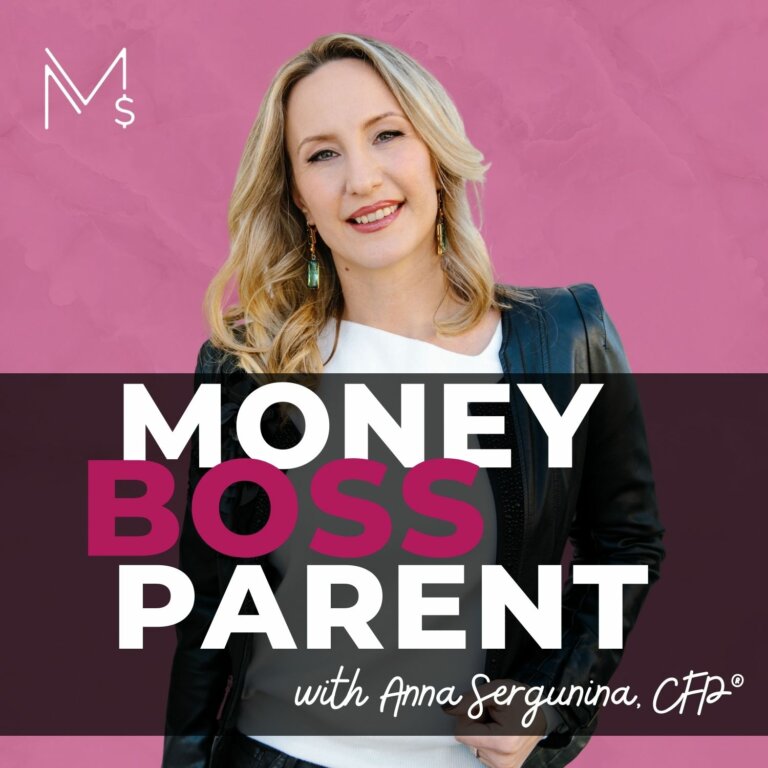 Money Boss Parent
Our lives are busy, and it can be tough to find time to focus on your finances! But we all know that what we focus on in our lives is what ends up taking priority.
Money is no different! The good news is that you don't have to spend multiple hours each day focusing on your finances in order to find financial success. Smart Financial Decisions are for you and I and our everyday life, You don't even have to be rich to start building your very own Money Roadmap to achieve your financial goals.
Taking a small amount of time each day, or each week, to check in with your goals, track your progress, and plan ahead can make a huge difference.
This show is here to help you gain the clarity and confidence you need to start making Smart Financial Decision. Your host, Anna Sergunina, CFP®, is a fee-only financial planner at MainStreet Financial Planning, Inc. A mother, a wife and a business owner who wants you to live your Best Financial Life as she is running with you side by side.
In each episode, she'll be sharing practical money tips, to help busy families, just yours and mine get their very own money to flow, figure how they can gain financial confidence and clarity, get actionable tips, and learn from the best experts on how to stop trading time for money. We'll definitely get to talk about major life milestones such as how to get a jump on retirement plan and saving for your kids's education expenses at the same time making sure we are Balancing between living today and planning for the future.
She will share ideas, stories, and tough lessons learned. We will celebrate your financial wins together and will hold a Money Date.
Ready to dive in? Let's go!
#202 – Conceiving Hope: Navigating the Emotional and Financial Challenges of Fertility Treatments with Abbe Feder
In this week's episode of the Money Boss Parent Podcast, I am privileged to have Abbe Feder, a fertility and life coach, and the founder of InCircle Fertility, as my guest.
Abbe's personal journey through infertility and pregnancy loss led her to establish a community that provides vital support and hope for those on the path to parenthood. We discuss the emotional and financial challenges associated with fertility treatments and how services like InCircle Fertility can be a lifeline for individuals navigating these difficult experiences.
Don't miss this episode—it's a testament to the power of support and resources in the face of adversity.
Anna's Takeaways:
The emotional toll of infertility on women. (4:19)
Is it too late for women to have kids? (8:29)
The turkey baker method of treatment. (14:46)
The importance of self-care and financial planning. (19:57)
Sharing your story is the best way to get the word out. (25:36)
About Abbe:
Abbe founded InCircle Fertility after emerging on the other side of her all-consuming struggles with infertility and pregnancy loss. During her six-year path to becoming a mother, she and her husband created the podcast Maculate Conception (audible) to process their deep grief and isolation while going through treatment after treatment.
Through that podcast, women from all over the world reached out to Abbe, and almost accidentally, she began to help them on their own journeys.
Abbe meets women and couples wherever they are in their path to parenthood – and wherever they are in the world – to provide the support and guidance needed to find a resolution. More than explaining what's going on in the process of Assisted Reproductive Technology, she holds hands and hearts through the often grueling experience.
She is a recurring contributor to the blogs What's Up Moms and Fertility, Rescripted. And her newest podcast "The Fertility Chick" just released with iheartradio and cloud10 media.
Rate, Review, & Follow on Apple Podcasts
Money Boss Parents! Welcome to Anna's Money Boss Parent podcast, your go-to resource for mastering money management while raising a family. Join me as we explore practical tips, expert insights, and inspiring stories to help you achieve financial success and create a brighter future for your loved ones. Don't forget to subscribe, rate, and review the show to support our mission of empowering parents like you to take charge of their finances and build a prosperous life for their families. Let's thrive together on this incredible journey!
FREE Download: Looking for how to get your money in order as a new parent?
WHERE TO FIND ABBE: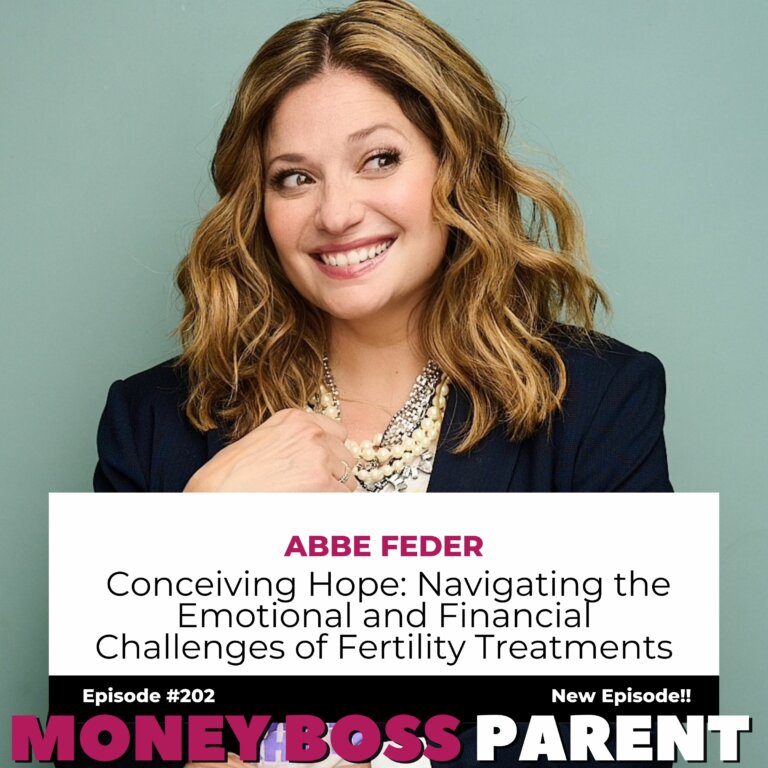 Search Results placeholder
Join me and 23 other top personal financial experts, as we walk you through
our actionable steps to reset your financial life and become empowered
to handle anything life throws in your path!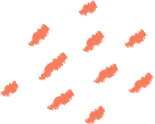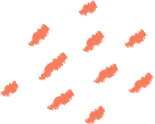 Looking for how to get your money in order as a new parent? Take the first step and download our Ultimate New Parent Money Checklist for FREE!